Weaving a life of meaning
What does a life of meaning look like?….Especially in troubled times like these.
I have dedicated my life to this question and to wondering what it would take to submit to the wild forest that lives inside all of us… Much time has been given to turning and tuning my ear to the ancient wisdom and stories still being whispered to us, by the trees, the sea, the river and the moon.
All my work with people involves this kind of heart-full listening to deep time earth wisdom, your own soul's whispers and an earnest attempt to bend our knee and make a reverent bow towards the mysteries of life.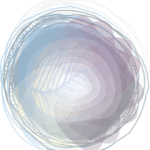 To what purpose you may well ask….Well, these kind of human scaled wonderings are perhaps bound to shake things up. With any luck the work is messy, beautiful and inspiring, and the start of a new quality of connectedness and authenticity in all your relationships….the relationships you have with other people, with all those who have gone before, and with this magnificent web of life upon which we all depend.
I bring to the work I do with individuals, couples and groups all my skills, training and experience in Nonviolent Communication, grief and endings of all kinds, family constellations, The Daring Way™, self-compassion practices, my background in psychotherapeutic counselling and Transformational Coaching, and the time I have spent learning in the presence of many great teachers including Stephen Jenkinson, Dr Martin Shaw, Sobonfu Some, Marshall Rosenberg, Sarah Peyton, Robert Gonzales, Brené Brown, Sharon Blackie and Chameli Devi to name just a few.
And if you want to know how working 1:1 with me looks in practical terms…well that is up to us. I work with people online via zoom, face to face in my office in Clanfield and in the 11 acres of woodland I am blessed to be custodian of.
For some kinds of work I travel to people's homes and people travel to mine. We can work over a period of time for an hour or so a fortnight, or for three days straight in a deep immersion of wondering and ceremony.
Mystery. Wisdom. Love.
By now I know a little of what it takes to live in ways that, to quote Clarissa Pinkola Estés, will horrify the many and inspire the few.
And I guess you found yourself here on this website because you too long to look more closely, seek the unseen and consider what lies beneath… to learn how to trust your intuition and to have the courage to honour and follow your heart.
When we work together I walk beside you, wondering and listening with reverence and curiosity to what is being called forth. Inviting love into all the tight spaces and edges of not enoughness. I believe in you when you forget to believe in yourself. I see your wholeness when you think there is no hope. And I remind you of the forgotten path back to your heart.
You are deeply needed in this world.
So lean in and listen to the earth whisper it's wild and sacred wisdom…let yourself be re-membered and reminded of your worthiness, your neededness and your wild ways. Get on the back of a great white bear under a blood red moon and see the holy that lives in all things.
"The doors to the world of the wild Self are few but precious. If you have a deep scar, that is a door, if you have an old, old story, that is a door. If you love the sky and the water so much you almost cannot bear it, that is a door. If you yearn for a deeper life, a full life, a sane life, that is a door." Clarissa Pinkola Estés
Frequently asked questions and things you might like to know